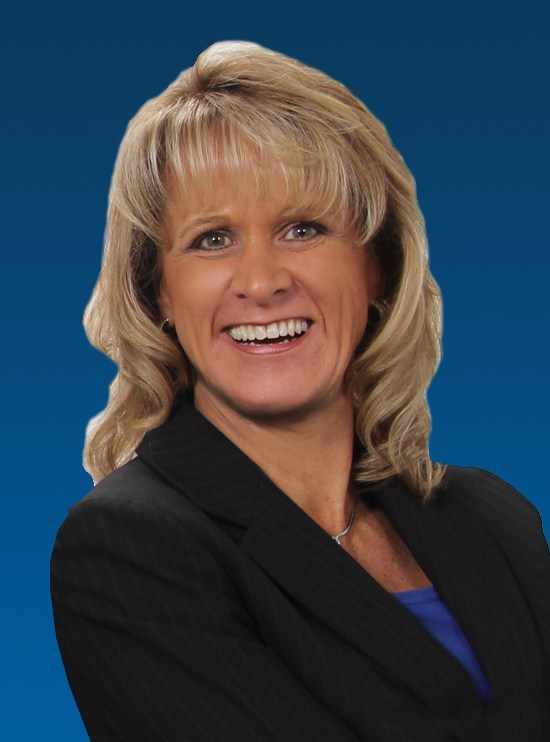 Sherry Reid
Branch Manager/Mortgage Loan Originator
NMLS#305322
Financing your home can be an overwhelming and sometimes confusing experience, with many details which must be attended to throughout the loan process. Relying on her in­ depth knowledge of the entire loan process, Sherry Reid is able to smoothly guide her clients from loan application to approval to closing. She is adept at problem solving and works closely with each individual client to tailor a loan program best suited to their immediate and long-term financial goals.
She believes in giving clients the individualized attention they need and deserve. Her goal is to exceed the buyers, sellers and agents expectations with personalized service and make the home buying and selling experience simple and stress free for all parties involved. Sherry specializes in all loan types- conventional, FHA, VA and VHDA with an expertise in First- Time Home buyer programs and Construction-to-Permanent finance loans. She has received many professional honors, including VHDA Top Originator and Top 1% Mortgage Originator Award (from Mortgage Executive Magazine).
Sherry resides in VIRGINIA BEACH with her husband Doug and has 5 children and 11 granddaughters.
Brad Schloss
Branch Manager/Mortgage Loan Originator
NMLS#206808
Brad specializes in mortgages for active duty and prior military buyers, first-time home buyers, and seasoned homeowners. With over 17 years in the mortgage industry and extensive knowledge of VA, FHA, Conventional, and VHDA loans, Brad can always find the best programs for his clients. Brad strives to make the mortgage transaction an easy and comfortable one by communicating with his clients effectively and honestly throughout the loan process. Brad has been recognized nationally as a top producing loan originator by Scotsman Guide, in the Top 1% Loan Originators in America by Mortgage Executive Magazine, and has received recognition from Virginia Housing as a Top Producing Loan Officer.
Brad resides in Norfolk with his wife Ashley and their daughter Jenna.
Ryan Hendrickson
Mortgage Loan Originator/USN Chief, Ret.
NMLS#2095308
Ryan grew up in Youngstown, Ohio, with his two brothers. He enlisted in the Navy as a Special Warfare Combatant-Craft Crewman (SWCC) and served 13 years before retiring as a Chief Petty Officer. Through his military experience and multiple moves throughout his career, he has a wealth of knowledge and directly relates to his VA clients. Ryan strives to have transparency with his clients and is an utmost professional. Ryan is passionate about his work and is ready to serve your home buying needs.
Ryan is married with two beautiful daughters and is thrilled to be back in Hampton Roads. Ryan is a "Big Time" football fan, with PennState and the Steelers being his favorite teams. He's been to over 100 games in his life and plans to share that passion with his two girls.
Testimonials
" Good guy. Really friendly, knows what he is talking about and is fast on finding properties you dream about. We found our dream house within a couple weeks and everyday we were receiving tons if options all over town. He is always working for YOU! "
- Luke Jaime
" Justin was always available even on a very short notice sale. He is a hard working and very informed agent and was able to find a buyer and assist when our family had less than a month to move. We got more than we expected out of the home and were able to accomplish all of our goals. We know that without Justin, we wouldn't have been able to accomplish this sale!!! "
- Curtis Howard
" Justin was the best realtor for us! He was patient with my fiancé and I. He never pushed us for a decision and was always available for us when we had questions. He's a quality guy and fought hard for us to get everything we asked for. I would definitely recommend Justin. "
- Dan and Kelly Brion
" I can't say enough about Justin. We moved from one coast to the other, and without having met us yet, he went above and beyond in working with us long distance. He was very knowledgeable of the areas and was very diligent in finding the very specific needs we required in our new home. He was very prompt and attentive and never had any issues with anything we threw at him. Excellent realtor, very highly recommended!!! "
- Lorena Williams
" Very sharp young man who is good at what he does. "
- Anthony Bullock
" Amazing realtor!! Justin is hands-down the best I have ever worked with. An exceptional professional; he was extremely attentive, patient, and always offered sound advice. My home had been on the market for five months before we decided to switch realtors. Justin had it under contract within two weeks. I am very impressed with his diligence and sincere devotion in the process of selling my home. I highly recommend Justin as your realtor in the buying and selling of your home. "
- Heather Gonzalez
" Justin was always readily available, at a moment's notice to show us a number of properties as well as discuss any issue or concerns we may have had in buying a home. He was respectful, courteous and patient. Justin displayed confidence in his abilities which in turn provided us with the peace of mind in our choice of home. Justin provided us with a variety of well established and trust worthy service provider,thus making the process less stressful. We are truly happy and glad to have worked with Justin in our new home purchase. We will be recommending his services. "
- Steve A
" Being that this is our first home, we weren't very knowledgeable nor did we know who to trust to start with. When I did some research and was referred to Justin, he immediately made me feel like he understood what I wanted and where I was coming from. Although he works in Virginia Beach and I wanted to purchase a home "across the water" in Newport News, Justin never made us feel like we were an inconvenience. Any time I wanted to see a home he was ready and he would drive from wherever he was and ensure that he was at our convenience. I feel like I would never have enough time or space to brag about how awesome he is and how much he's done for my family. Thank you Justin. We are truly grateful for your services and knowledge of every question we needed answered. We were able to obtain great extended services through people he works with from mortgage to inspections. He is definitely an all in one and you wouldn't have to look anywhere else if you work with Justin. He's is a great negotiator and just so awesome! Again, I have so much more to say but I feel his actions and personality say it all! Thanks again Justin! "
- Jadeane Jones
" Over the course of about 3 months of looking, approximately 120 different houses, and 6 different contracts... Justin and I were finally able to close on an amazing house! So grateful to have had his support throughout this process! Highly recommend him to all! "
- Jesse Former
" Justin is truly awesome. A year ago I thought I was ready to purchase a home and when we found out I was not well qualified at the time he worked with me to find a new rental. A year later I called him up to let him know the search was back on! I told him exactly what I wanted (and did not want) and he made it happen. There were always viewing options, flexible schedules and PATIENCE!!! Searching for and purchasing a home is an emotional roller coaster and Justin always had words of encouragement and promised that he would come through and he did just that. I wouldn't have wanted anyone else on my team during this process. Thank you Justin!!!! You have helped us off to a great start in our new chapter of life and we really appreciate you! "
- Lawanna Arnold
" Justin was an amazing realtor. I am a first time home owner and he went above and beyond to make the process as easy as possible for my husband and I. I'm sure I was not an easy customer to work with, but he was polite and professional with every conversation. Thank you Justin for making home buying a less stressful and more enjoyable time in our lives. "
- Tyler and Erica Miller
" I have never had such a smooth experience buying a home! I was purchasing from out of state, and had to fly into VA (twice) for a few days to look at homes. That meant I was on a time crunch each time, and nervous as well! Justin was incredibly impressive in the amount of viewings he was able to arrange in such a short time. He kept in mind my budget and I never felt rushed or pressured to make a decision. When I finally found the perfect home, Justin was able to help me line up an inspection and get all the paper work going quickly. He was professional, available, and determined to help me. I sincerely believe that he works in the best interest of his clients. When the time comes for me to sell, I absolutely am going to be contacting him again. "
- Jessica Allen
" Justin was incredibly amazing during this entire process, which for a first time home owner can be stressful. He's a realtor that truly has your best interest at heart! I would know because he continued committed to helping me find a house, even after we found one with that I thought I loved and I ended up backing out of. He was completely supportive and ensured me we would find something that was a better fit! He did not rush me at all but wanted to make sure I was comfortable with the decision I was going to make. He's easily accessible, answers "stupid" questions happily, and was fun to work with. He also made sure I got the best deal that I could and set me on the right track for a successful home purchase! I would recommend him if you're looking for someone who will really make sure you are taken of. "
- Reba Francis
" Justin is knowledgeable of the local market and what is in demand for the local VB area. He is available when you are and willing to go out of his way to see that you are satisfied. I can not recommend him more highly. "
- Alton Spence
" Justin does an amazing job at keeping you updated without the spamming emails! He is determined to fin what you look for! He is constantly searching for you even when you don't know it, he's got a great personality. He was super patient with us and listened well. Although our purchase of a home was a journey, he was there, rain or sunshine! "
- Belen Mendoza
" Wow! This guy is incredible in any given situation that is thrown at him. We bought and sold real estate from Maine to Florida and Justin is BY FAR the BEST agent we ever had the pleasure to work with. We were extrememly specific in what we wanted for our retirement home and we found that Justin was personable, attentive to what we needed and WANTED, super knowledgable, a creative problem solver, awesome communicator and remained calm in the thick of it. He went to bat for us, without any hesitation, in several different situations; treating us as if we were his own family. We never knew he had other clients! We regret not finding him sooner. "
- Bill and Sally Mclean
" After dealing with Erica, there is no other person I would rather deal with. Her knowledge is vast. She answered almost every question I had through the process immediately. If not it didn't take long for a response. The biggest thing for me was really her attentiveness to me. I could never not get in touch with her. As for the process, she explained how the hole thing would happen. She told me timelines and scheduling that must be met. She told me how much to expect to pay and for what/why. There was nothing unexpected ever. Her knows of the area and markets were spot on too. As for a negotiator she is fierce . She told me in bid where I should be and what's too much. At the end of the negotiation we were where she thought we should be, and there was some back and forth. Erica is a wonderful realtor and the only one I would ever recommend. "
- Bought a Single Family home in Bayside, Virginia Beach, VA.
" I had been looking for a house within the same city that I currently lived in and Andree was more than happy to help me out. Besides being knowledgeable about the local area, she made the process of buying my first house pretty easy. Whenever I had questions or concerns, her response time was super quick! I consider her one of the best agents I've had the pleasure of dealing with and when I'm ready to sell or buy another house, I'll definitely be going back to her! "
- Bought a Condo home in 2015 in Portsmouth, VA.
" As a first time home buyer, I cannot emphasize enough how easy, seamless, and pleasant the process was for me. Any question, worry, or fear that came to me was met with a quick &comforting response and when needed a clear clarification or explanation of the process/ matter at hand. Thank you Justin for all you did and saw me through this process; a dream home for me and my children!!! "
- Laura W
" Justin did a great job helping us find our first house. He was wonderful at explaining the process and helping us through everything since we had no idea what we were doing, and answered all my questions no matter how silly they may have been. Very professional, but super personable and has a great sense of humor. I'd recommend him to anybody. "
- Melissa Bates
" Justin was very professional and knowledgable in his duties as a our listing agent. We could not be more pleased with how we found our home. Not only did he find us a home, he went above and beyond to make sure we got everything we wanted in the end. He truly had our best interest at heart. Even after the whole process Justin still reached out to us to see if we needed anything. I would highly recommend Justin if you are looking for a seamless, non stressful, fun, and easy process in buying a home. "
- Abree
" Very responsive when communicating, great at adjusting the listings and taking what you're looking for into consideration. Doesn't apply pressure to buyers. Is able to explain the entire process from start to finish for home buying, and has contacts for both mortgage and insurance. "
- Carson Jones
" We would definitely recommend Justin to assist in locating that one of a kind home we all dream about for our family. Justin was courteous, friendly and truly listened to what we were looking for in a home to fill our needs. Thank you Justin! "
- Steve and Michelle
" My wife and i are in a difficult situation with selling our house and Justin has been very understaning and very proffessional. He is very knowledgable about different situations and i would highly recommend to anyone. "
- Mark Lambert
Previous
Next